Cupcake Wars At Leonia High School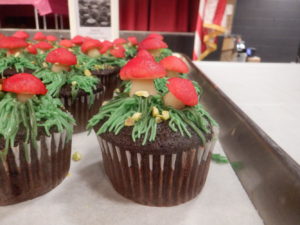 Cupcake Wars is an event at Leonia High School that involves the whole student body throughout points of the year-whether the students are the ones baking the cupcakes, or the ones buying the cupcakes. Cupcake Wars is a competition between students baking different types of cupcakes, which are then judged by selected judges and bought by students.
Both students who were participating in the cupcake competition and students buying the cupcakes were interviewed. Juniors Greg Kalfayan and Stav Fronimos were both asked what their favorite cupcake was, and they both answered with the vanilla cupcake that had chocolate icing. Although many variations of cupcakes were made, even the simple ones can be just as good. Sophomores Kendall Rowe and Sophie Dahiya were also asked which cupcake was their favorite, and they both had the same answers as Greg and Stav. Each person who was interviewed agreed that the cupcake itself was very moist, and was accompanied with a sweet chocolate frosting.
Cupcake Wars is an important, fun event at Leonia High School because it allows the culinary students to showcase their creativity when it comes to baking, and it also allows for the rest of the student body to support their creations. Cupcake Wars happens 3 times a school year, allowing for the students to each get multiple opportunities to share their ideas with the rest of the school.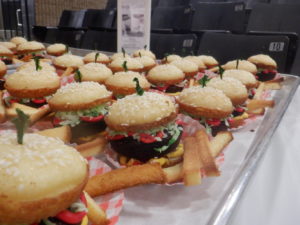 It is evident that this event is enjoyed by all who participate in it, and will continue as long as it is able to do so. I was able to enjoy these cupcakes too, which all happened to be very good. If you are interested in baking and sharing your ideas, join culinary! They would love to see your ideas and have you execute them.