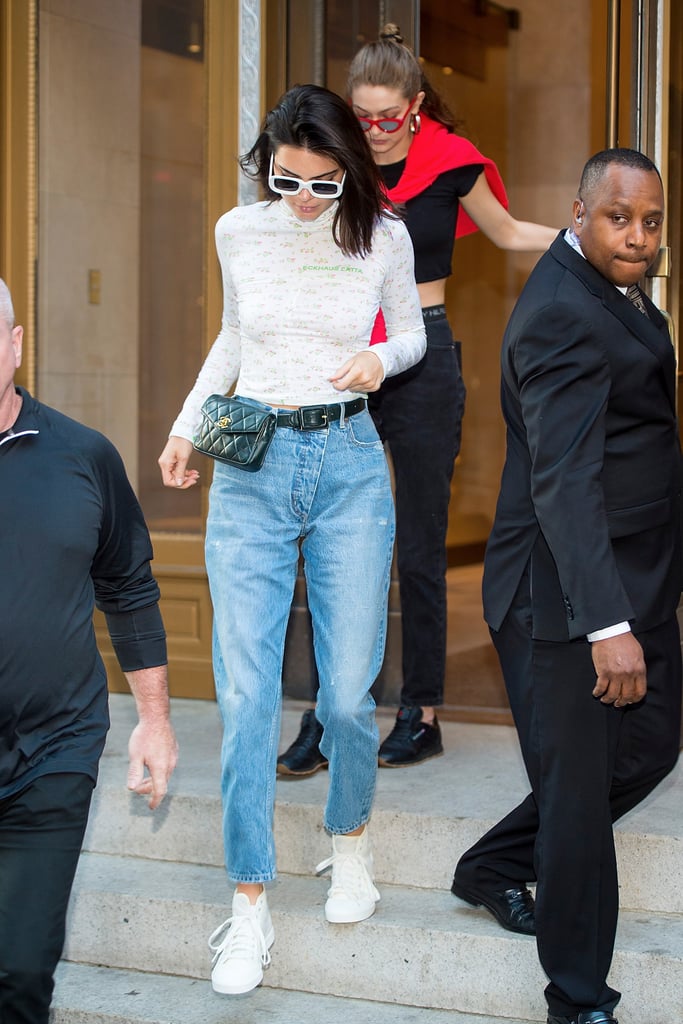 Most teen trends are influenced by social media. Biker shorts became a trend at the end of summer 2018 but will be seen again spring 2019. Biker shorts are made for comfort while cycling yet became a trend on social media and made its way to teens everyday wear. Many old brands that were trendy back then.
Fila and Champion are both brands that thrived around the 70's the slowly stopped being a trend then in late 2017 early 2018 they made a comeback. Most current trends for teens are old trends making a comeback.
90's sunglasses trends are coming back in as well, from different shapes and colors they will once again be trendy around spring time.
Fanny packs became trendy spring 2018 and it could possibly continue in 2019. Fanny packs were popular back in 1980 but the trend was disliked in the 2000 up until recently when popular brands started producing them.
Vibrant colors are also very in for this spring time. Neon .colored clothing are also back for spring, neon is spreading everywhere from shoes to shirts to jewelry.
Most of springs upcoming trends are old trends making a comeback this 2019.