As we kick off the new school year, Fall sports are preparing for their 2016 seasons.  Every team has been working hard, but the one to look out for is the Leonia High School Cross Country team.  After their legendary season last year, the cross country team aims for great success this year.  After losing seniors from last year, this year's team is looking promising for the season ahead.  Led by Senior Captain Gabe Suarez, Coach Shanno, and Coach Cherney, the team is destined to have an outstanding season and a possible championship title in their future.
The team looks to seniors Chulsu Park and Will Vansickle to perform well this season. Sophomore Nico E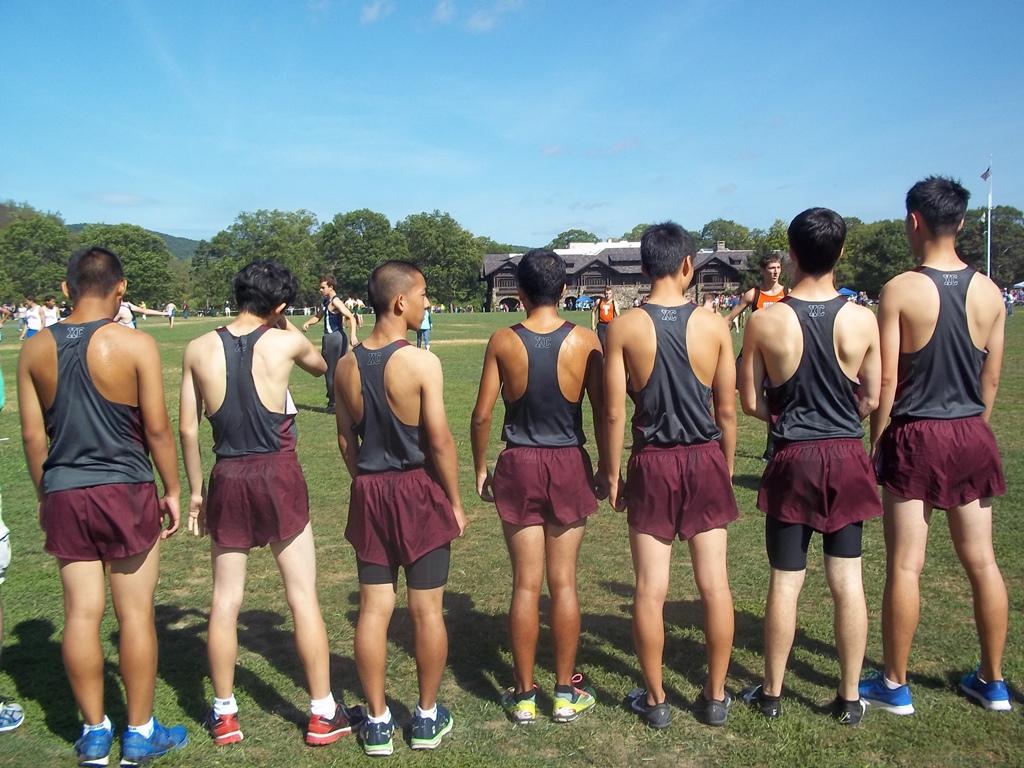 chavez is also an athlete to look out for this year.  After his phenomenal track season as a Freshman, all eyes are on him to step it us this year and contribute to the team.
In an interview with team captain, Gabe Suarez, we asked about his hopes and aspirations for the team, as well as what he's expecting from his runners this season. "I would want for the team to step up and run at a great level" he says, "To run better means to run longer and being able to handle those tough miles. I want them to be at the top because all of us should be at our peak." This is Gabe's final season and he has big plans for his own year. "I'm looking to achieve one of the best times of my high school running career," he explains, "It's something I've been looking forward to and I am certain I [will] have it this year." Sounds like this captain has a lot on his mind this season.  Suarez says that as a team, they are looking to make it to groups, but as for himself, Gabe is looking to take on the State Meet of Champions this fall.
It's not too late to get in on the action, if you're interested in what this team has to offer, stop by and pick up a permission slip and start adding on the mileage.  Leonia can look to Cross Country this year to crush the competition and win it all this fall as they battle through countless hours of training and competition.