Leonia Football Team Preview
As September arrives and the first weeks of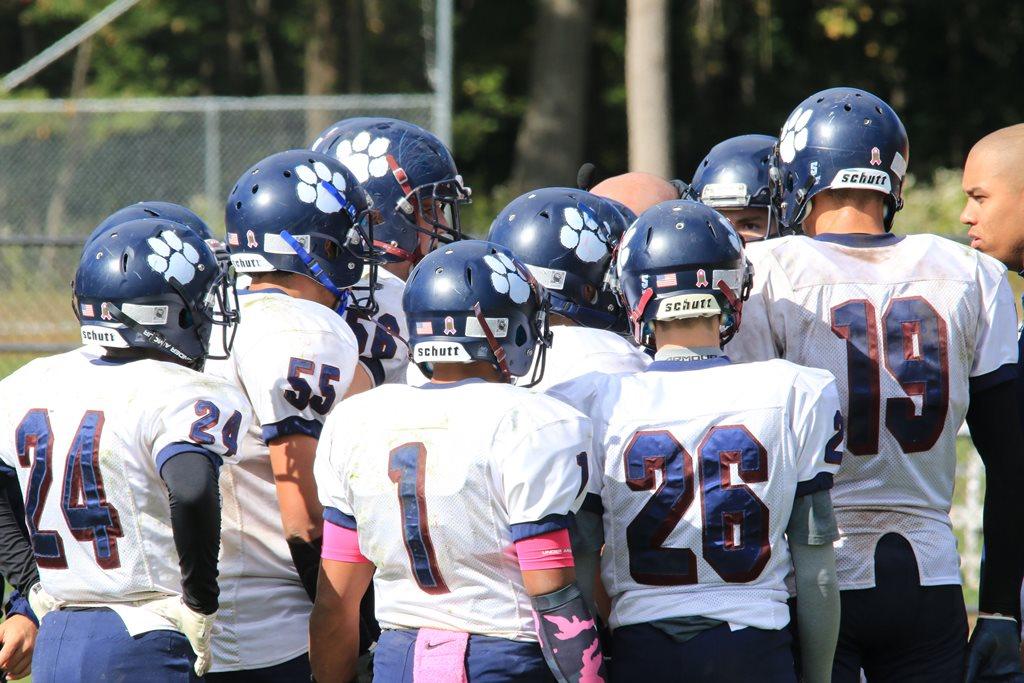 school come and pass, fall sports in Leonia High School are in full swing. After a disappointing two win season in 2014, the Palisades Park/ Leonia Football team looks to bounce back with a winning season led by senior captains Jojo Robinson, Vasili Sotiropoulos, and Matty Kennelly.
Last year, the team started off hot, winning t
heir first two games rather easily.  Soon after, however, the team's head coach was let go and the season took a turn for the worse. "A lot of the kids on the team seemed to stop taking it seriously, and it all went downhill from there," explained then junior Jojo Robinson. The Lions would not win a game following their hot start, and went on to finish the season with a disappointing record of  two wins and eight losses.
This year, however, the team is led by new head coach Mike Coyne, a former defensive coordinator and coach at St. Mary High School in Rutherford, New Jersey. A former college player himself at St. Peter's College, Coyne brings with him a team centered on hard work. "With [Coach] Coyne, our whole attitude about the team has changed. We are working harder in everything we do. He's changed the way we carry ourselves; we're proud of our team and the way we work," explained Vasili Sotiropoulos, a four year player.  
Now a senior, Robinson has been out for two years dealing w
ith injuries to his knee and head. This year he will take over as quarterback for the resurgent Lions. "As a team we feel like we have a good chance to do well this year," Robinson states, "Each game will be a battle to the end, but if we stay together and work hard to make ourselves better every day, we should find ourselves in a great position come playoffs." The team will look to defeat its biggest rival in New Milford September 11,  but also looks forward to heated matches between Lodi and Elmwood Park in October.
Standout players for the young Lions this year include the three captains Robinson, Sotiropoulos, and Kennelly, as w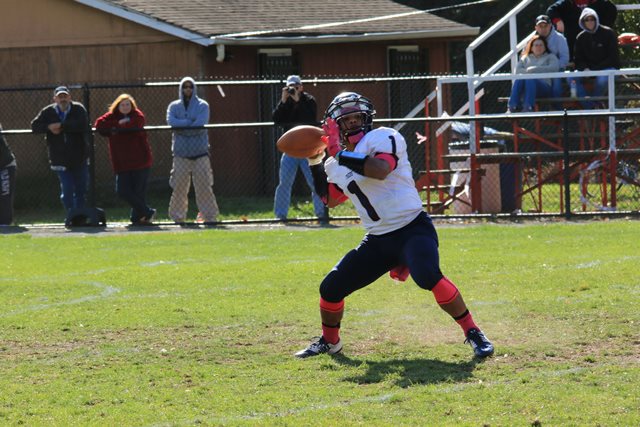 ell as other seniors Matt Viola and Mikey Nunez. The team will also look for newcomers Erick Rosario and Marcus Marson to step into big roles at the left tackle and running back positions. As Kennelly explained, "We are a young team with a lot of potential. Our emphasis on hard work in practices should produce a winning season."  The senior right tackle and linebacker would go on to note that this year, "[the team] is well coached and has a new set of leaders and captains who
are serious about the team and are ready to give the team [their] all."
Overall, the Palisades Park/ Leonia Lions Football team is hopeful for a winning season in which they reach a playoff berth. The team is led by a solid core of seniors, who are accompanied by an able bodied cast of underclassmen ready to step into the spotlight of varsity football. The Lions first game is September 11, when they open at home against the New Milford Green Knights.