The Science Academy: Next Generation
The Leonia High School Science Academy is an important stepping stone for those students who wish to explore career options in science. The Academy has become a mainstay of the high school and is still running strong after seven years.
This year's batch of freshmen academy students seem excited to begin their high school careers. When asked why they decided to join the Science Academy, new freshmen Arju Patel and Isabella Bonapace, "It's a way to motivate me, and to make me feel more confident in my education…And also because it includes the fields of study I am most interested in having a career in." Both also agree that chemistry will likely be their biggest hurdle, pointing out, "There are many things involved in just one chapter and all of the little details to remember…It's just going to be a lot of work." Arju added that all of the different subjects combined together – math, sciences, and engineering – make it even tougher because it feels like you're taking all of the subjects at once.
Looking for a more specific answer, I asked them what they were looking forward to throughout the year in the academy. They each said different things, but they were both on the same subject: fun-days. Their answers were, "MOLE DAY!" and "FIELD TRIPS!" I couldn't help but chuckle at their answers.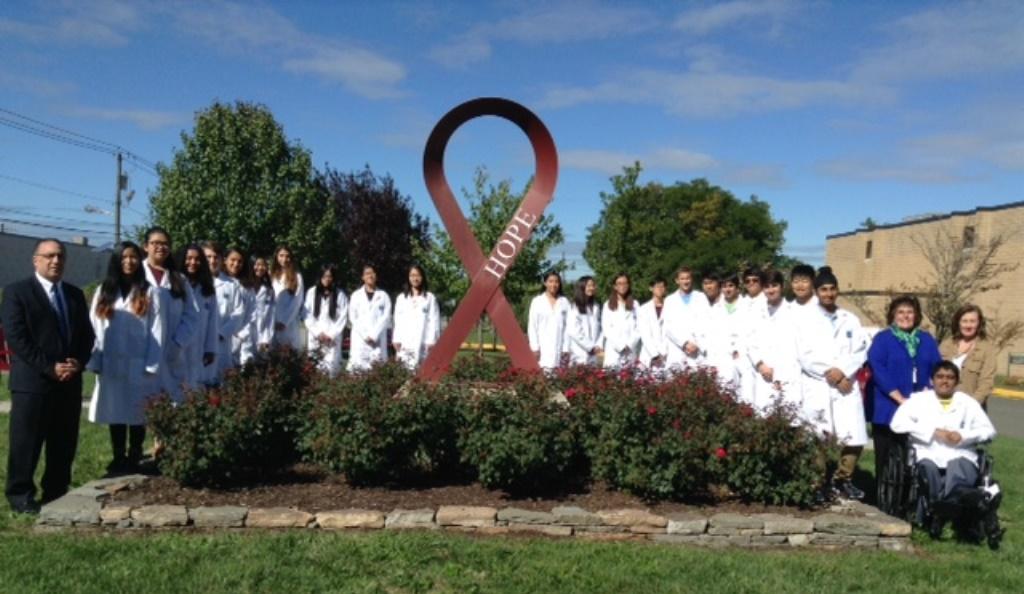 After interviewing the students, I moved on to the Leonia Academy of Science Advocate, Mrs. Smyth. She, alongside Dr. Bertolini, has led the academy to its current success and achievements. I was very lucky to be able to fit this interview into her busy schedule.
I started off asking how she feels about the new group of freshman in the academy. She felt they are engaged, involved, and very science enthusiastic. My next question was, "What do you hope to see from the students throughout the year?" She replied, "All I want out of my students is for them to have a deeper understanding of the concepts they've learned throughout their years studying science." 
My last question for her was about the difference between last year's academy group and the freshman, who are the next generation of the academy. "Each year there is so much diversity between the students and that is always a great sign that they get along with one another, and that they will help each other out. The only difference is the students and their personalities." she replied.
With all of the chaos that goes on in the academy, it will continue to open its doors to new science enthusiasts and help students reach their career goals.