It's a new year. A new beginning with new people which  means new and different styles. Back to school means teens will be putting away their shorts and bathing suits, and picking up their history textbooks and varsity jackets instead.The good aspect about heading back to class? New clothes.
As the summer winds down, the 2015 fall fashion trends are already hitting stores. One item most students will need are new backpacks; thanks to heavy book loads. Today's selection of book bags are as diverse as the students themselves and include pricier designer brands or classics like Jansport. Book bags can also come in different prints, stripes, and cartoon designs. Graphic prints are also in, and have been popular for the past few years. Students at Leonia High heading back to class this fall can find not-so-subtle prints to fit their personality.
High school is a time in your life you will never forget. Students go through many experiences, getting introduced to the "adult" world. However, this doesn't mean that high school has to be a boring experience. We all know that becoming a teenager and going to or back to high school means that you'll become more aware of how you look. We'll put together attractive outfits (sometimes) and think about how to reflect our personalities through our style.          
We hijacked 7 students (including myself) from the Print Media class to model this year's latest fall fashions. From nineties throwbacks to modern street style, everything including casual seems to be in. I asked one of the student, how they feel about their own style this year and she said,  "This year is a new year and I've been experimenting with my style, I like what I'm doing so far, I feel like my outfits this year are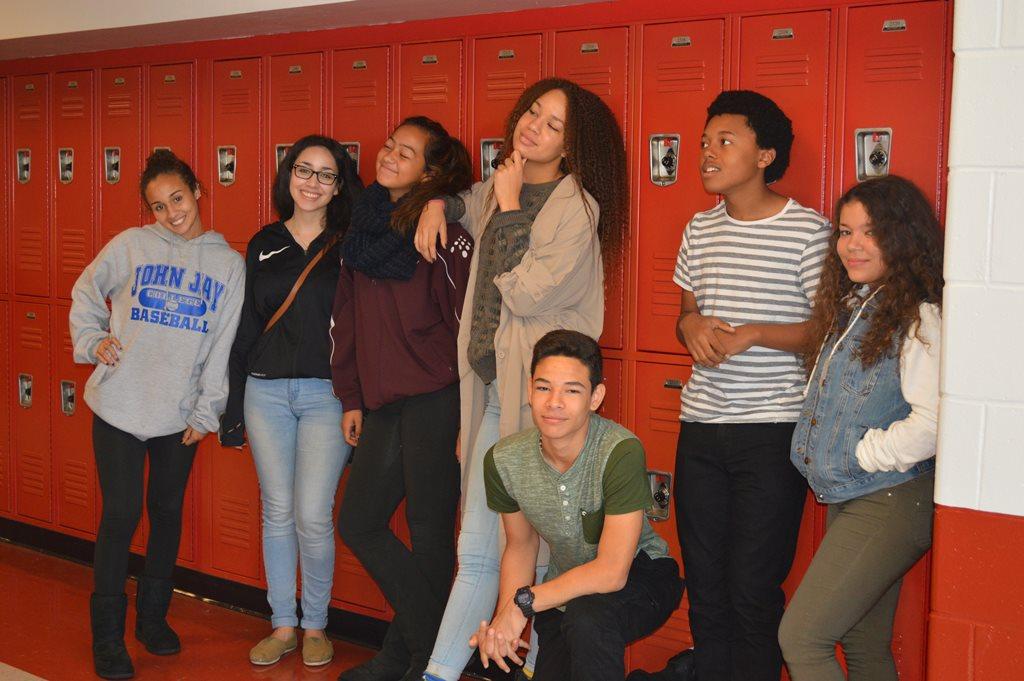 a representation of who I've become." Another student said "I feel like this is the year of being an individual and having a unique style, feeling free to wear whatever you want and being able to feel confident about yourself." We asked the students who their style icons are and one said "I don't actually have an icon, I like to be creative with my style, and switch things up."
As you can see, students at Leonia are very diverse with their fashion sense. From school sweatshirts that show off their spirit, to high heels and a dress, everyone at Leonia knows how to express themselves.